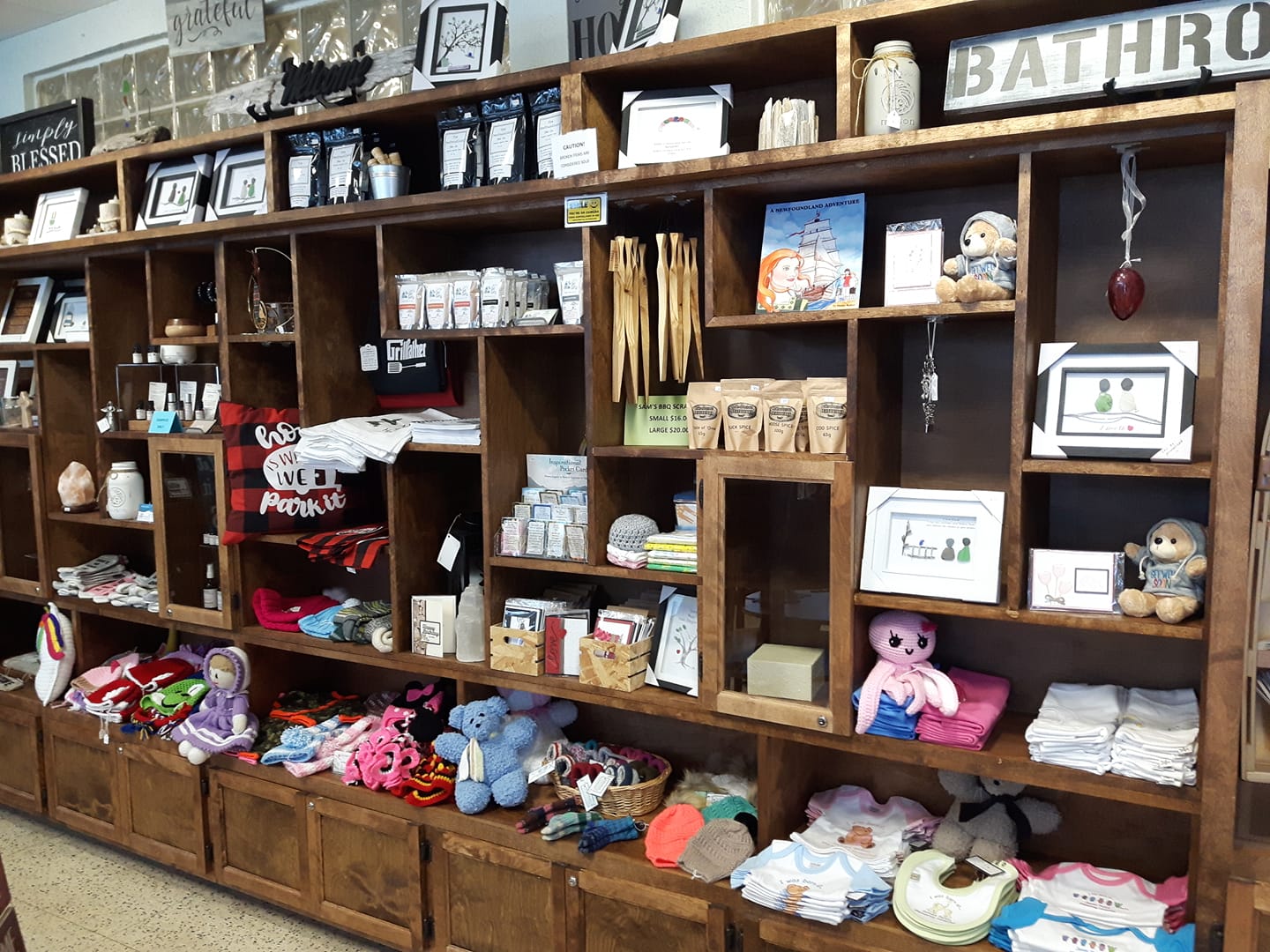 The Banting Gift & Craft Shop operates at the James Paton Memorial Regional Health Centre in Gander with paid staff and volunteers.

100% of net proceeds are reinvested in patient and resident care in Central Newfoundland! Shop there for a unique selection of gifts, crafts and comfort items, while simultaneously supporting the health of those in your community!
Our product line supports local businesses and craftspeople, and focuses on items produced in our province, with ingredients from our province.
Some of our most popular items include: hand crafted goods, home décor, giftware, magazines and books, snack food, hot beverages, ice cream, balloons, get well baskets, & patient comfort items.
For more information about products we carry, or any other inquiries, please contact Lori at 709-256-5526, by email at bantinggiftshop@centralhealth.nl.ca, or by stopping by our shop in the James Paton Memorial Regional Health Centre between 9 AM and 5 PM Monday to Friday.
Thank you for your continued support!