AVAILABLE NOW at the James Paton Memorial Regional Health Centre – Banting Gift and Craft Shop !
$17 including tax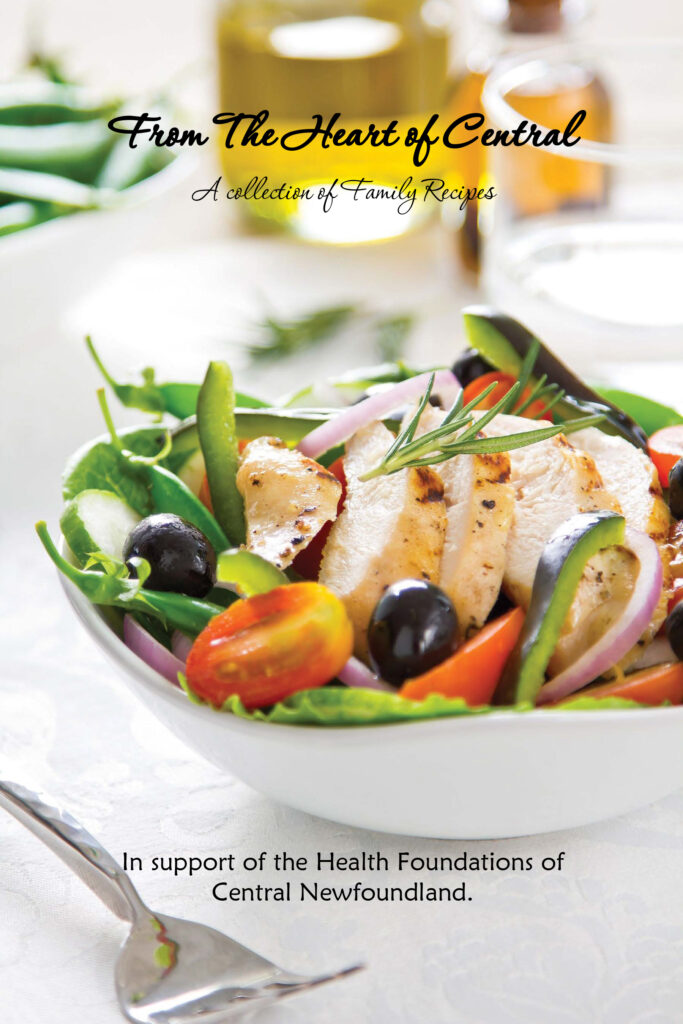 Looking for a great gift idea ?
The Central Northeast Health Foundation and the South and Central Health Foundation have partnered with Aramark Canada to publish a recipe book capturing treasured family recipes passed down through generations
The cookbook, titled From the Heart of Central: A Collection of Family Recipes, is a fundraising initiative with proceeds going to fund medical equipment and services at healthcare facilities throughout Central Newfoundland. 
This charity cookbook was created with recipes from people all over the central region. It is filled with recipes ranging from appetizers to desserts, and everything in between. A perfect way to find your favorite summer recipes!
Cost: $17 taxes included !
Every purchase of the cookbook supports patients, residents and their families served at facilities in the central region.
We always appreciate your support. Come check it out !