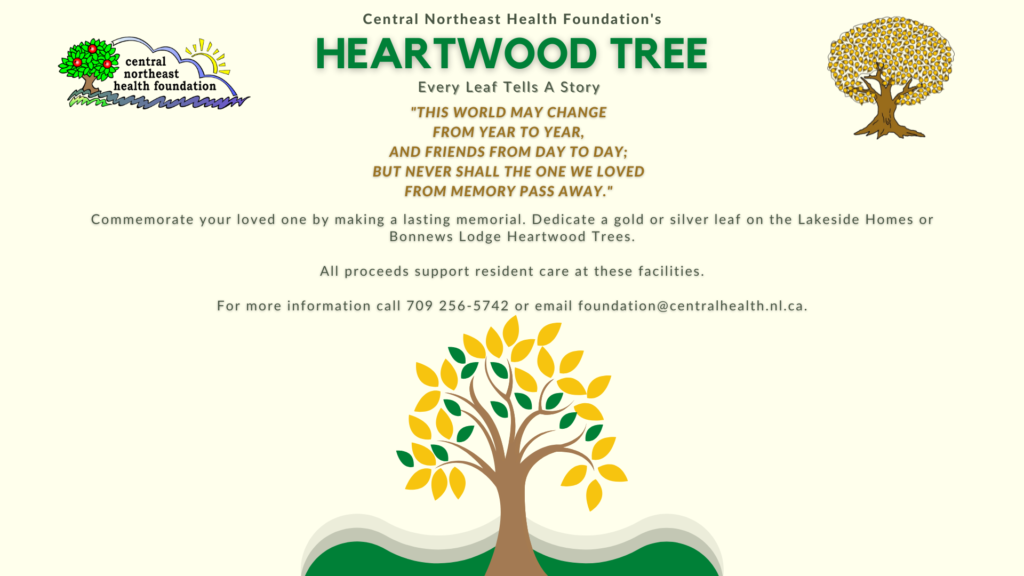 From the beginning of time, trees have been closely associated with life. They are symbols of timelessness, strength, roots and power. The Central Northeast Health Foundation's Heartwood Tree ™ can be found on display at the Bonnews Lodge in Badger's Quay and now at Lakeside Homes in Gander.
The gold and silver leaves of the Heartwood Tree provide a special place to remember loved ones who are no longer with us but, in our hearts still live on. All proceeds realized from this unique project will support health programs and services for resident care at both long term care facilities.
The leaves of the Heartwood Tree are unique in that they allow a person to place a personalized quotation on their leaf to commemorate their loved one.

To find out how to make a lasting memorial to commemorate your loved one, contact the Central Northeast Health Foundation at (709) 256-5742 or complete the order form below and send back to us!