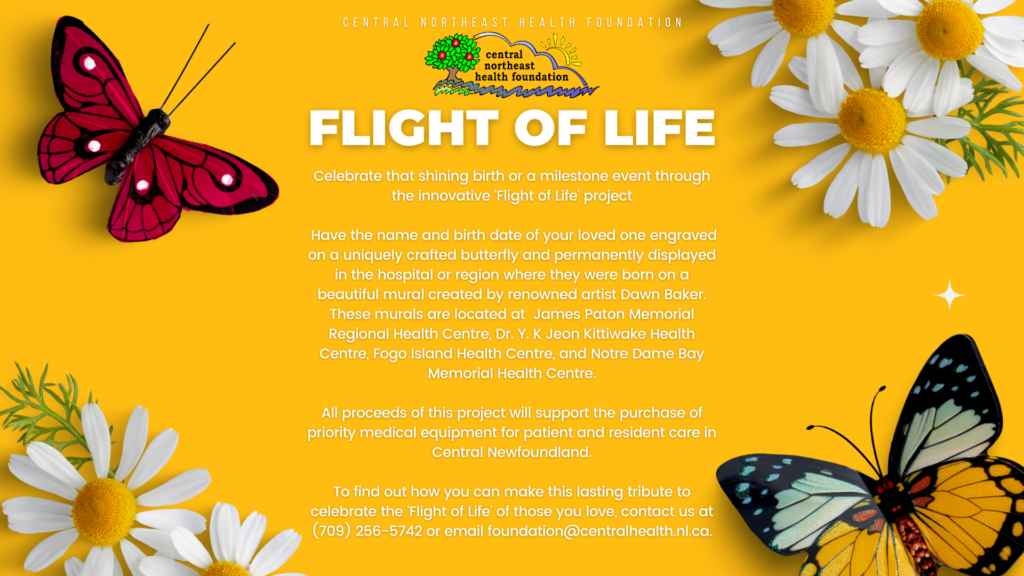 The Flight of Life Project provides a wonderful way to celebrate special occasions or the milestones of a remarkable person in your life. Our Flight of Life murals are displayed in facilities throughout the region and were created by provincial artist Dawn Baker. The fee to place your personalized butterfly on our Flight of Life is a charitable donation of $75.00 with a nominal, charitable renewal fee of $25.00 per year.

To order to create your lasting tribute to celebrate the 'Flight of Life' of the remarkable people who have touched your life contact the Central Northeast Health Foundation at (709) 256-5742 or fill out the order form below.
The beautiful Flight of Life displays can be seen at: The James Paton Memorial Regional Health Centre; the Notre Dame Bay Memorial Health Centre; the Fogo Island Health Centre and the Brookfield Bonnews Health Centre.