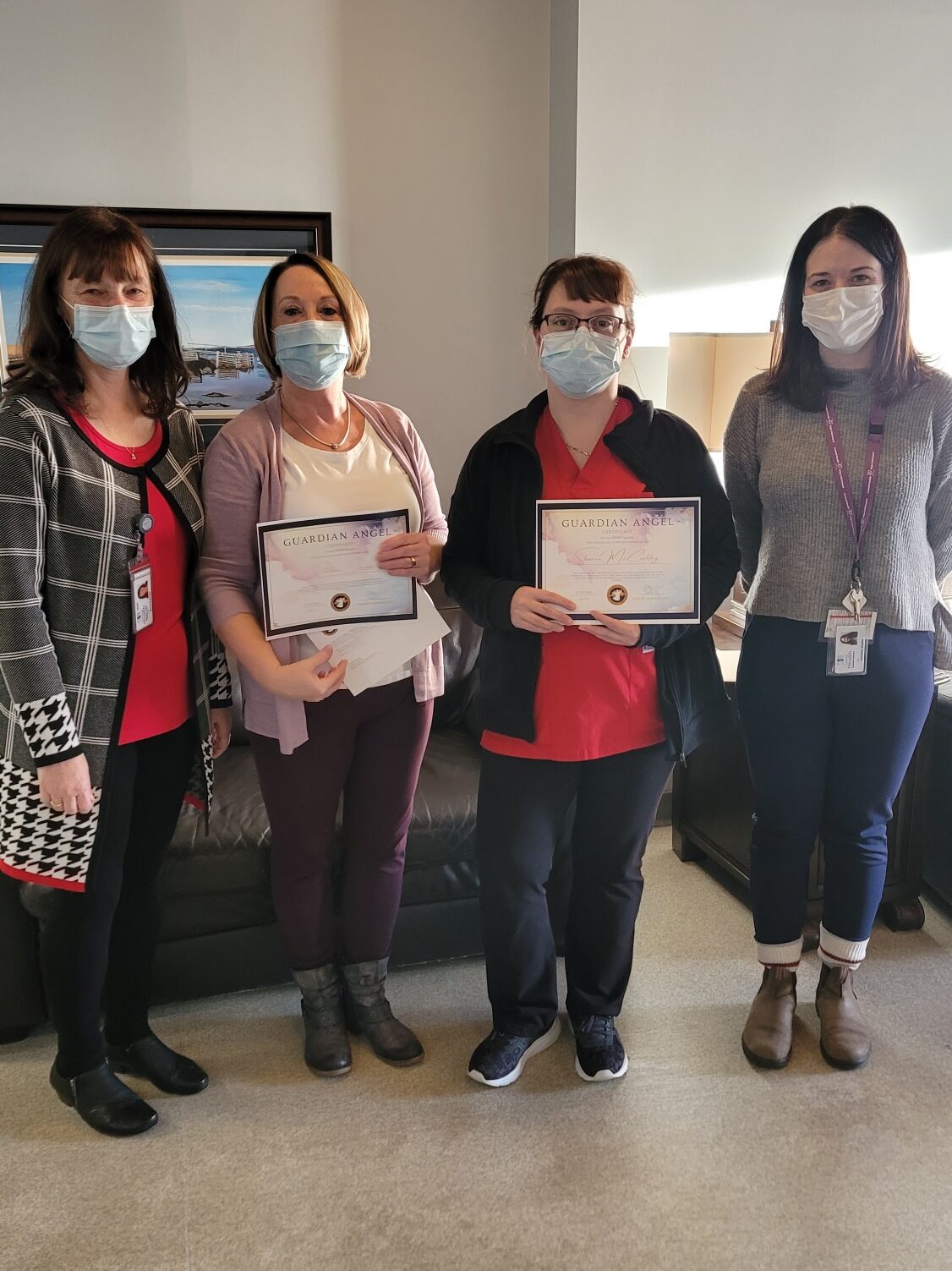 Everyday hundreds of people rely on their doctors, nurses, and other staff throughout the facilities of Central Health to provide the care they need, when they need it.
The NEW Guardian Angel Program launched on October 6, 2021 by the Central Northeast Health Foundation and the South and Central Health Foundation was created so patients or their family members would have the opportunity to acknowledge the exceptional care they received, while simultaneously supporting the foundations within Central Health.
Upon receipt of your gift, the Foundation will send your 'Guardian Angel' message and notice of your gift in their honour to all those involved. The message will also be shared on our social media pages and within Central Health for all staff to see.
Each recognized caregiver will receive a pin, which they can wear with pride as a symbol of their exemplary care as a 'Guardian Angel'.
All donations will benefit patient-centered care at Central Health.