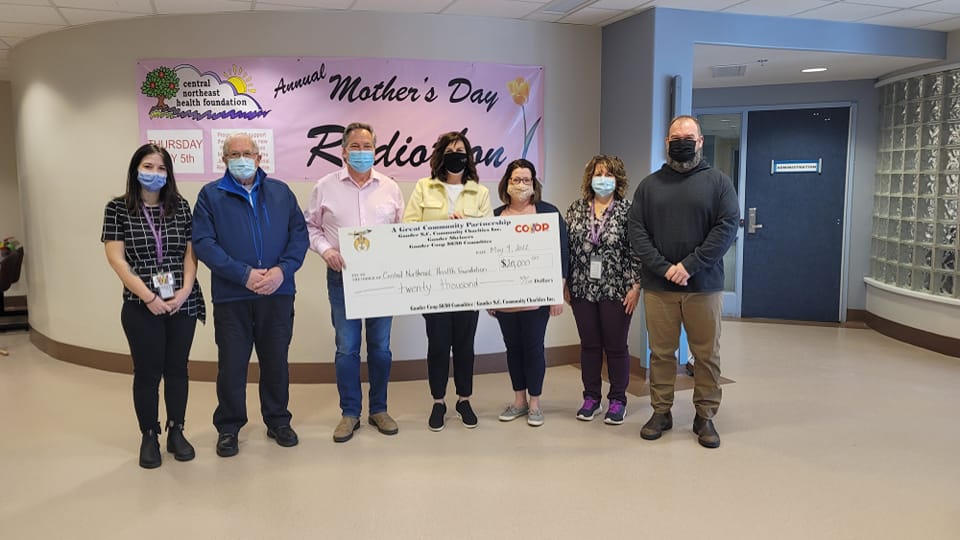 Thanks to the outstanding support shown during our "Help Give a Lift" Fundraiser last June 2021, and the very giving nature of our donors, we were able to purchase a new L3 Wheelchair Accessible bus for the residents of Lakeside Homes and the new Long Term Care facility in Gander.
This year the Central Northeast Health Foundation is proud to support the purchase of a new Pulmonary Function System for the Respiratory Therapy department at James Paton Memorial Regional Health Centre. We have committed $125,000 to help with this purchase and we need your help to meet this goal! Our Foundation believes that these investments will directly and positively impact patients as well as their family members for years to come and we hope you will agree.
This new Pulmonary Function System will be used to perform non-invasive diagnostic testing for the benefit of patients served in our region, and will ensure that our patients with chronic lung diseases like asthma and COPD (Chronic Obstructive Pulmonary Disease) are properly diagnosed, monitored accurately and treated effectively. In the coming months, and with your support, we hope to meet this ambitious goal… we are SO CLOSE!
Our staff and volunteers had a wonderful day for our 30th annual Mother's Day "Breath of Life" Radiothon which took place on 650 VOCM on Thursday, May 5th, 2022 in support of this vital piece of equipment, and thanks to another AMAZING show of support we saw another $45,000 come in for our Radiothon with a special thanks to the Gander Co-op 50/50 Committee, the Gander Shrine Club, McCormacks Service Centre, Auto Sales & 24 Towing, the Gander Lions Club, New Found Gold, Guntew Resources Ltd., and of course our corporate sponsors from Canadian Tire for stopping by to show your support. We also received an additional $60,000 Matching Grant thanks to John Haggie and the Department of Health and Community Services. We are now at $105,000 of our $125,000 goal, and we just need to go a little further!
Please think of all our patients with chronic lung diseases in Central Newfoundland, and lets work together to provide them with them best possible care at our regional hospital.
You can still pledge your support by calling 256-5742 weekdays during business hours, you can make your donation instantly online through our secure website: www.cnehf.nl.ca or if you prefer you can send us a cheque in the mail at:

Central Northeast Health Foundation
P.O. Box 222
Gander, NL
A1V 1W6
Thank you so much for your unbelievable show of support again this year!