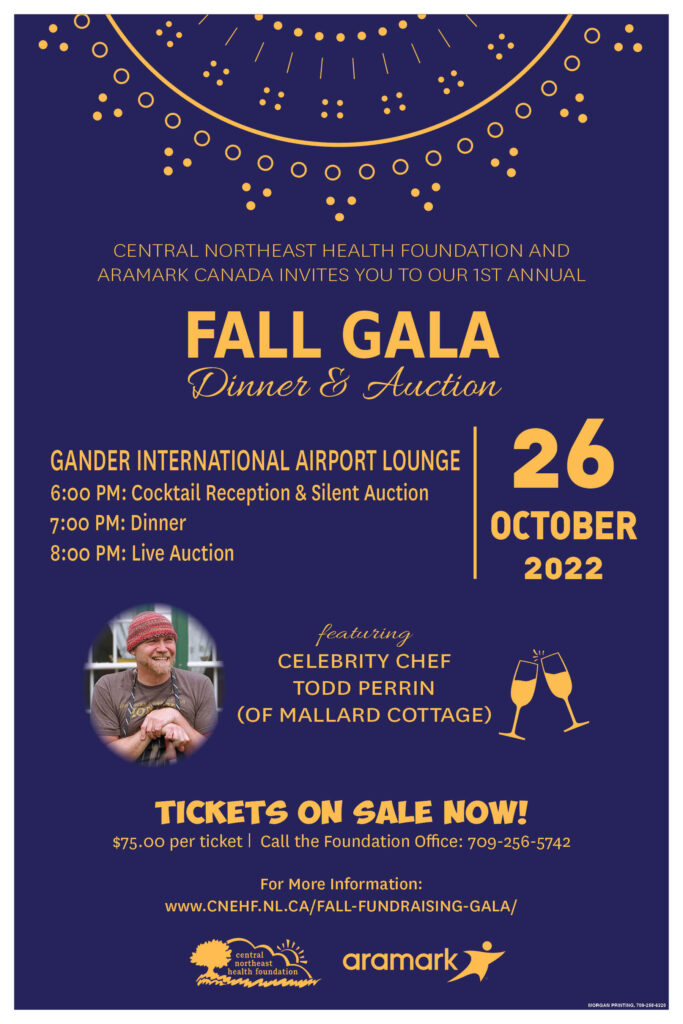 FALL FUNDRAISING DINNER AND GALA RAISES ALMOST $25,000 FOR HEALTHCARE IN OUR REGION!
October 26, 2022
Gander International Lounge – Gander International Airport
Thank you to everyone who joined the Central Northeast Health Foundation for our 1st Annual Fall Fundraising Gala at the Gander International Airport Lounge which took place on Wednesday, October 26th and featured Celebrity Chef Todd Perrin of Mallard Cottage.
The event kicked off at 6 PM with a cocktail hour including a complementary brew sample from Bumblebee Bight Brewery, and some beautifully crafted Umami Burger Sliders compliments of chef Tristan Canning of Union East & Drinks. During this time, and leading into dinner, guests were given an opportunity to bid on our 16 silent auction items.
At 7 PM guests sat down to enjoy an exciting three-course menu prepared by Chef Todd sourced from local food producers right here in our province – the meal included a lovely beet and goat cheese salad as an appetizer, served with fresh buns and molasses infused butter. This was followed by a prime rib dinner that included Yorkshire pudding, honey glazed carrots and a harvest vegetable mash all from local ingredients as the main – and the meal ended with a lovely blueberry crumble cake for dessert!
Live entertainment took place during the meal by local performer Adam Baxter of Central NL, followed by our 7 item live auction. The evening ended with the option of enjoying a safe ride home complements of Central Health and Saucy Newfoundland Co., and each guest received a takeaway gift of local samples, an Adam Young wine bag and a bottle key opener.
Thanks to our generous sponsors, auction donors, and the individuals who bought tickets to this event we were successful in raising close to $25,000 which will be used towards the purchase of a Procedural Skills Simulation Laboratory.
We had a wonderful time planning and organizing this inaugural event for our generous donors – and we hope all our attendees enjoyed themselves as well.
We hope to see you at our next fundraising gala in 2023!
Presented in partnership with Gold Sponsor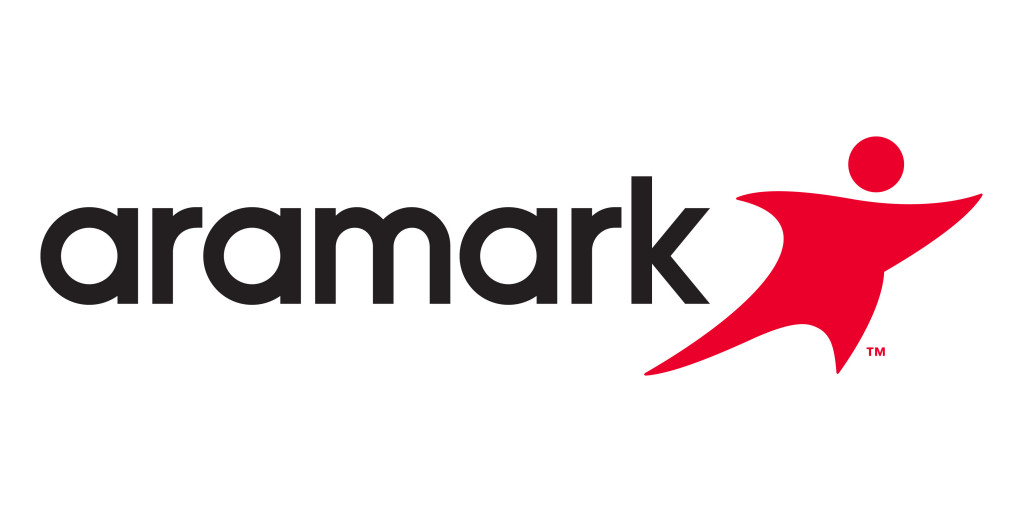 Thank you to our Silver Sponsors