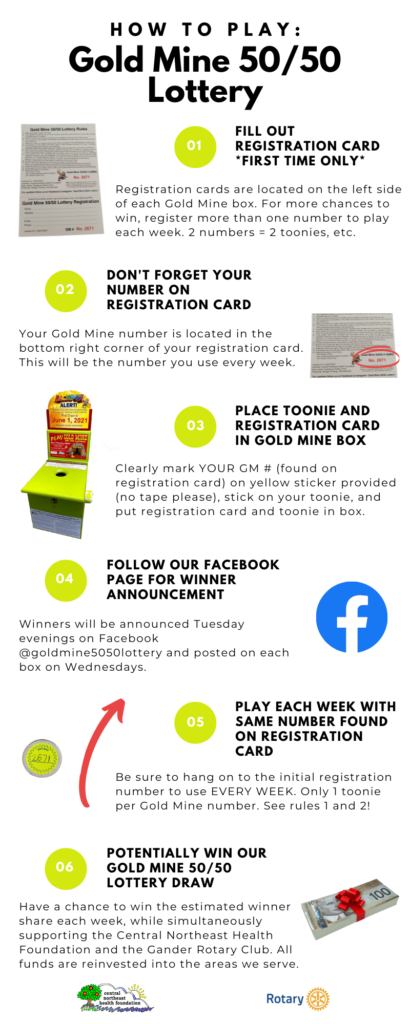 Held in conjunction with the Central Northeast Health Foundation and the Rotary Club of Gander.
Lottery Kickoff: June 1, 2021
Draw Date:
First Draw Tuesday June 1/ 2021 and every Tuesday thereafter.
NL Lottery License #: 21-10037700LT
Weekly Jackpot Prize payout is as follows:
-50 % Winners Prize (if no winner prize is rolled over into following week's jackpot)
-25 % Rotary Club of Gander
-25 % Central Northeast Health Foundation
Note:
– Every year a drum clean out will take place for individuals who have not played in the past 12 months.  
Contact Information

Email: 5050GoldMine@gmail.com           
Phone:  709-256-5982
Facebook: www.facebook.com/goldmine5050lottery    
Instagram: www.instagram.com/goldmine5050