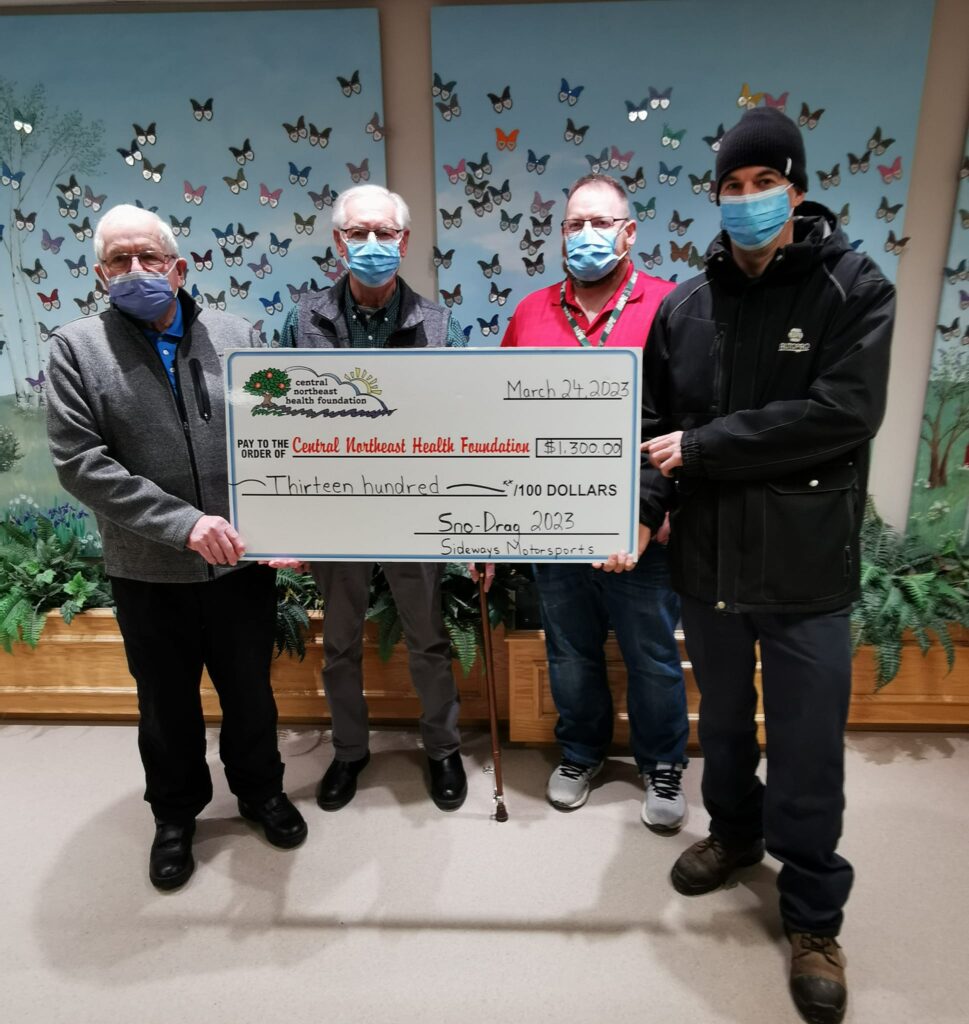 "Sno Drag" is a charitable snowmobile racing event that takes place every winter in Gander!
Participants will have the opportunity to race their sleds in anticipation of being the fastest in their category and walking away with a 1st, 2nd or 3rd place prize which includes bragging rights.

Entrance Fee for this event will be $75 (minimum). Pledge sheets are also available to assist participants in obtaining pledges. All proceeds from this event will support healthcare projects of the Central Northeast Health Foundation for patients living in this region.
If you require any further information you can check out the Sno Drag website at www.sidewaysmotorsports.ca, call us at 709-256-5742 or email us!